Blog
Photographers, camera enthusiasts and image specialists are creative by nature, always looking at the big picture. That's why we've used this phrase in naming our blog—because we also see more when it comes to the world of photography. This monthly blog will share the latest on the products, techniques and opportunities that take your passion and your pictures to the next level. Thanks for joining us, and don't forget to smile!
Posted by Art's Cameras Plus on
Why give up a perfectly good Nikon DSLR for the new Z mirrorless series? That's a question no doubt many dedicated Nikonians have been asking. However, once you've had your hands on the Z series, we can easily think of a few big reasons why you'd want to upgrade from a DSLR.
Eye-specific autofocus
If people are any part of your photography, you'll love the eye-detect AF on Nikon Z cameras. As a portrait photographer, using DSLRS with 51+ focus points and a joystick to easily move them over the subject's eye was a huge benefit. Now Nikon's eye-AF does all of that for you, detecting and tracking not just faces but individual eyes automatically. You can even jump between eyes. This enables you to focus more on your art and less on technique.
Built-in stabilization
Do you already own Nikon lenses without VR or stabilization? Throw those lenses on a Nikon Z camera with the FTZ adapter and take advantage of the in-body stabilization. Now every lens can have VR, so every shot is steadier. You can adapt virtually any modern F-mount lens to the Z system with the FTZ adapter. Generally, if it says AF-S or AF-P, it should be fully compatible.
More flexible autofocus
Creative compositions have never been easier with Nikon. With the Z series' on-sensor AF system, you can move your focus point to the edge of the frame and get tack-sharp focus without recomposing. This means more shots in focus and more exact compositions. This was a constant struggle DSLRs and their limited focusing areas. Every time you focus, recompose and shoot, you risk the image being out of focus. Also, the more AF points you have, the more precisely you can compose, and Z cameras feature at least 273 AF points compared to 151 on Nikon's top DSLRs.
The Z mount
Want the best image quality possible? The new Nikkor S-series lenses made for mirrorless, produce tack-sharp pictures at wide apertures like f/2.8 to f/0.95 and corner-to-corner sharpness that traditional Nikon lenses struggle with. Nikon's Z mount, developed for Nikon mirrorless cameras, is the largest full-frame lens mount as of this publishing. This mount enables lenses with apertures as wide as f/0.95, great for night photographers or anyone who wants to completely defocus a background. The Z mount is the future of Nikon optics.
Live exposure preview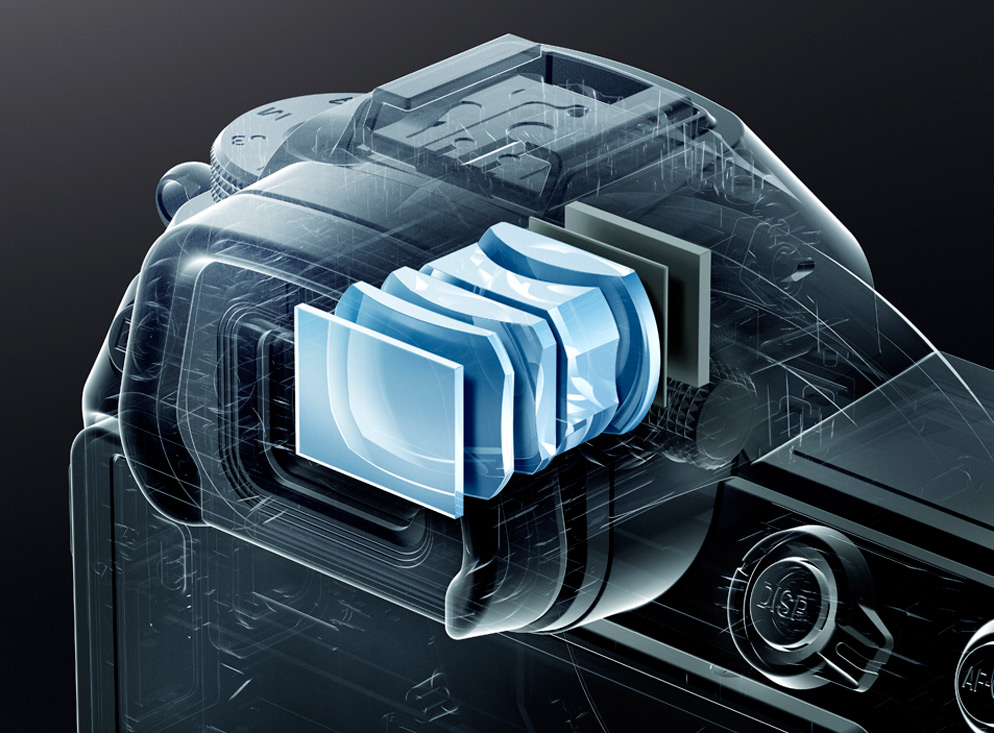 If you're struggling with exposure settings or just want to learn the fundamentals of aperture, shutter speed and ISO faster, the live preview of the image before you capture is a huge advantage of Nikon mirrorless cameras over DSLRs. Plus, for experienced photographers, it's one more reference tool to confirm settings, saving time in post processing. The bad news: you no longer have an excuse for incorrect exposure!
What ties all of these benefits together is the design philosophy and ergonomics particular to Nikon. As Nikonians would say, there's no other design quite like it. That doesn't mean it's right for everyone. Although, anyone familiar with Nikon DSLRs will find a Z camera quite familiar.
Here's a few bonus reasons to upgrade your Nikon DSLR to a Z camera: no more lens calibrations, lighter cameras, live focus-confirmation zooming, faster frame rates, silent shutter (it'll feel weird shooting a wedding ceremony silently but it's heaven) and the ability for Nikon to add significant features just with firmware.
The best way to try a Nikon Z camera is to come into your local Art's Cameras Plus and get hands on with it as well as help from our experts. Even bring some of your own lenses to try with it! Better yet, rent the Z6 filmmaker's kit or Z7 kit to test it in the field.
It's important to know how necessary having the right tools for shooting photography and video, is. There are so many photo accessory options available that can make your life a whole lot easier and aid you in getting the perfect shot!Meet, the Tripod. I know what you're thinking. Ugh, I have to carry that around?! OR [...]